Remedy Engineering, Inc. has developed relationships with a variety of clients including land developers, refineries, private landowners, municipalities, construction contractors, architects, and other consultants. Examples of some of our key project experiences are listed below.
Below is just a few of the services we offer. With an experienced, professional staff, we can manage any project successfully. Call us today!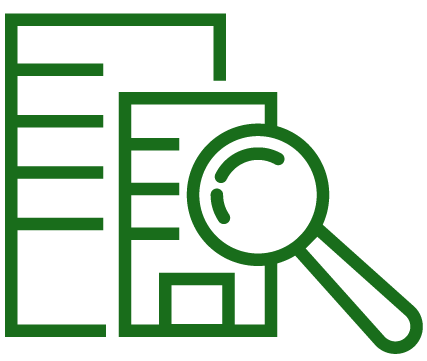 Site Assessment / Characterization
Preliminary Assessments, Preliminary Endangerment Assessments, Initial Site Assessments, Phase I and Phase II Environmental Site Assessments (ESAs) and Remedial Investigations.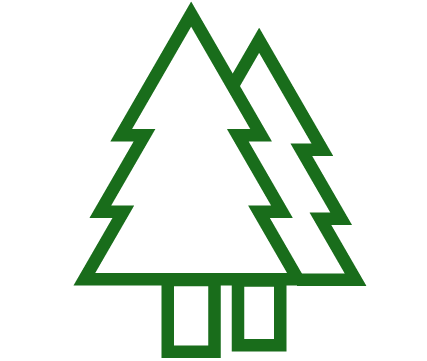 Environmental Compliance / Regulatory Guidance
Knowledgeable about the regulations governing hazardous waste investigation and site cleanup.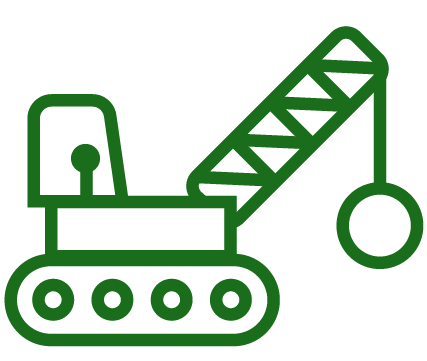 Site Closure / Development
Our approach is to integrate the environmental cleanup into the development project. We keep our focus on the end goal of development, rather than approaching the environmental issues as a separate project.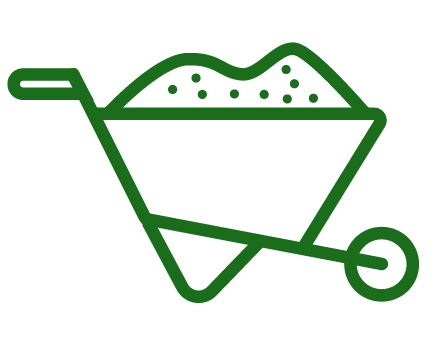 Remediation System Design
Design, construction, and operation of soil and groundwater remediation systems.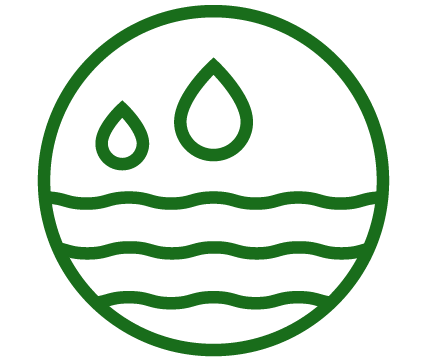 Abandoned Mine Site Investigation / Cleanup
Developing site management strategies to handle safety hazards and environmental concerns posed by inactive mines.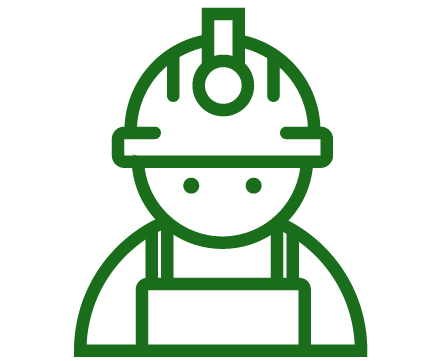 Site Planning / Civil Engineering
Site planning and civil engineering services for all aspects of land development, on-time and on budget.
SITE ASSESSMENT / CHARACTERIZATION
Remedy Engineering performs Preliminary Assessments, Preliminary Endangerment Assessments, Initial Site Assessments, Phase I and Phase II Environmental Site Assessments (ESAs) and remedial investigations for both public and private clients. Remedy Engineering has completed site assessments to support property transactions, evaluate potential construction sites, and assess the extents of soil and groundwater contamination at impacted sites. Our site assessment and site characterization services include:
Records review and investigation of historic uses of the property
Environmental Condition of Property Evaluations
Phase I ESAs that are in compliance with American Society for Testing and Materials standards and EPA's All Appropriate Inquiries Rule
Phase I Initial Site Assessments in accordance with the requirements of the Caltrans Standard Environmental Reference
Phase II ESA and Site Characterization activities
Preliminary Endangerment Assessments in accordance with State of California Site Mitigation Process
Preliminary Assessment and Site Inspections in accordance with the Federal Superfund cleanup process
Sensitive receptor surveys
Human health and environmental screening evaluations
Execution of soil, sediment, soil vapor, air, groundwater, and surface water investigations
Data review, management, and evaluation
Risk assessments (including human health, ecological, and munitions and explosives of concern [MEC] assessments)
Analysis of relevant and appropriate laws and regulations
Development of site specific cleanup criteria appropriate for intended future land use
REMEDIATION SYSTEM DESIGN
Remedy Engineering, Inc. personnel have extensive experience in the design, construction management, construction oversight, and operation of remediation systems. Remedy Engineering, Inc. has experience with a wide variety of remediation projects including, but not limited to, remediation at operating facilities and to support property sale or transfer and redevelopment. Our remediation experience is summarized below:
Pilot testing, design, construction oversight, and operations and maintenance of remediation systems
Evaluation of remedial alternatives, including Net Present Value (NPV) cost analyses
Preparation of feasibility studies, proposed plans, and remedial design documents
Preparation of plans, specifications, and bidding documents for construction
On-site supervision of system installation and operation and maintenance activities
Preparation of operation and maintenance manuals and bidding documents for remediation system operation
Use of Critical Path Method (CPM) scheduling and project controls to track progress
Evaluation of contractor submittals during construction
Expertise in remediating a variety of contaminants including petroleum hydrocarbons, solvents, metals, and polychlorinated biphenyls
Expertise at remediation technologies include air sparging, ozone sparging, in-situ chemical oxidation, in-situ enhanced reductive dechlorination, groundwater extraction, soil vapor extraction, multi-phase extraction, vacuum enhanced recovery, bioventing, phytoremediation, and dig and haul operations
SITE CLOSURE / DEVELOPMENT
Our approach is to integrate the environmental cleanup into the development project. We keep our focus on the end goal of development, rather than approaching the environmental issues as a separate project. Some of the many benefits of integrating the cleanup include simplified regulatory interactions, minimized delays, and reduced project costs. By recognizing and accounting for environmental issues during the planning phase, owners and contractors will know what to expect during construction. The regulators and public will be more comfortable proceeding with development because they know if any contamination is encountered it will be handled, managed, and remediated properly. Our project experiences with site remediation for land development are highlighted below:
Preparation and implementation of Site Control Plans and Soil and Groundwater Management Plans
Preparation of sampling and analysis plans, site characterization reports, feasibility studies, and implementation reports
Characterization, remediation, and regulatory closure of sites contaminated with polychlorinated biphenyls (PCBs), petroleum, solvents, metals, volatile and semivolatile compounds
Development and implementation of innovative approaches to remedy selection for large multi-site facilities
Soil vapor surveys
Indoor air evaluations
Hazardous materials assessments
Participation in public meetings
Extensive negotiations with California and Federal regulatory agencies (Cal EPA, Water Board, U.S. EPA)
Evaluation of residual contamination for existing and planned land uses
Preparation of bid documents and scopes of work
Review and evaluation of bids
ENVIRONMENTAL COMPLIANCE / REGULATORY GUIDANCE
Remedy Engineering, Inc. personnel are very knowledgeable of the State and Federal laws, governing site investigation and cleanup. Much of our experience has been at large multi-site facilities including active and former military installations and petroleum refineries. We have obtained regulatory closure for sites under the Resource Conservation and Recovery Act (RCRA), the Comprehensive Environmental Response, Compensation, and Liability Act (CERCLA), the Toxic Substances Control Act (TSCA), and the California Site Mitigation, Brownfields Reuse, and Military Facilities and Munitions Programs. Examples of the types of experience and capabilities we have are listed below:
Design of phased approaches to site evaluations that satisfy regulatory requirements and minimize long-term commitment at sites
Preparation of stormwater pollution prevention plans (SWPPPs)
Preparation of spill, prevention, control and countermeasures (SPCC) plans
Preparation of land use covenant O&M plans
Site/facility inspections and reporting
Preparation of Five-Year Reviews
Waste characterization, profiling, and disposal
Develop and negotiate scopes of work for consent agreements, orders, and voluntary cleanup agreements
Development of tools for tracking and documenting cleanup progress for individual sites at large multi-site facilities
Preparation and implementation of cleanup plans designed to satisfy multiple state, local, and federal agency requirements
Extensive positive interaction and negotiation with state and federal regulatory agencies and third- party affected residents and/or business owners
Supervision and implementation at Emergency Response projects at request of regulatory agencies
SITE PLANNING / CIVIL ENGINEERING
Remedy Engineering, Inc. provides a variety of site planning and civil engineering services for all aspects of land development. Our team of professionals has the expertise to provide the engineering services you need to complete your project on time and within your budget. A summary of some of our site planning and civil design experience is provided below:
Preparation of grading plans and permits for builders and landowners
Hydrologic evaluations and stormwater analysis for construction and development projects
General subdivision design including street, sewer, water, and storm drain improvement plans
Preparation of erosion control and stormwater pollution prevention plans
Conduct full scale drainage studies
Conduct city-wide sewer studies
Design of onsite wastewater treatment systems for residential and commercial properties
Preparation of improvement plans for construction
Project management for design and construction projects
Oversight of construction and site restoration activities
Preparation of bid documents and scopes of work
Review and evaluation of bids
Contractor oversight
Excellent working relationship with city and county municipalities
ON-SITE WASTEWATER TREATMENT
Our onsite wastewater treatment experience includes design of onsite treatment alternatives for residential and commercial applications. We have experience with intermittent and re-circulating sand filters, effluent pumping systems, dosing siphons, pressurized leach fields, electronic controls, and regulatory compliance. Other aspects of our onsite wastewater experience are summarized below:
Review of onsite wastewater treatment system applications for governmental agencies
Plan reviews for residential and commercial onsite wastewater systems
Chamber leach field design
Alternative onsite treatment designs for unique site conditions
Hydraulic grade line analyses for community wastewater collection systems
ABANDONED MINE SITE INVESTIGATION AND CLEANUP
Remedy Engineering, Inc. personnel have extensive experience in the investigation, remedial design, and cleanup of complex abandoned mining sites. Highlights of our mine site experience include:
Knowledge of acid mine drainage (AMD) processes and metal chemistry and mobilization
Investigation of and remediation design for tailings and waste rock piles, tailings impoundments, mine discharges, and contaminated soil, sediment and surface water
Understanding of regulations and guidance governing mine site remediation and monitoring
Monitoring and oversight of AMD collection and treatment
Experience in contaminated sediment cleanup, including dredging, conveyance, and dewatering
Operation, maintenance, and monitoring of mining waste units in compliance with California Code of Regulations (CCR) Title 27
Compliance and storm-event surface water sampling for pH, turbidity, metals, and other mine-related constituents
Mine waste cleanup from adjacent residential properties
Preparation of numerous technical documents for complex mining sites, including Sampling and Analysis Plans (SAP), Remedial Investigation (RI) reports, Feasibility Studies (FS), Treatability Studies, Records of Decision (ROD), Basis of Design Reports, Remedial Design Specifications and Drawings, Remedial Action Reports, Operation and Maintenance (O&M) Plans and Annual Reports, and Five Year Reviews